STUDI. exhibition
6th october 2016
The inauguration of works by artists of SC17 (Prato) and resident artists at Villa Romana (Florence). To mark the occasion, some work in progress will be exhibited. The installations and unreleased pieces will be on show to give the public a glimpse of the results and dialogue recently established between the two parties. The idea to give this interaction shape was born last spring when the 2016 Villa Romana residents visited the SC17 site and its artists. The artists will not only show finished pieces but also 'work in progress', presenting fragments and notes to give a snap shot of the numerous stratifications created in the production spaces.

sound performance by Gea Brown.

via Genova 17, 59100 Prato, Italia info@sc17.it - +39 0574 072629 - 339 3483328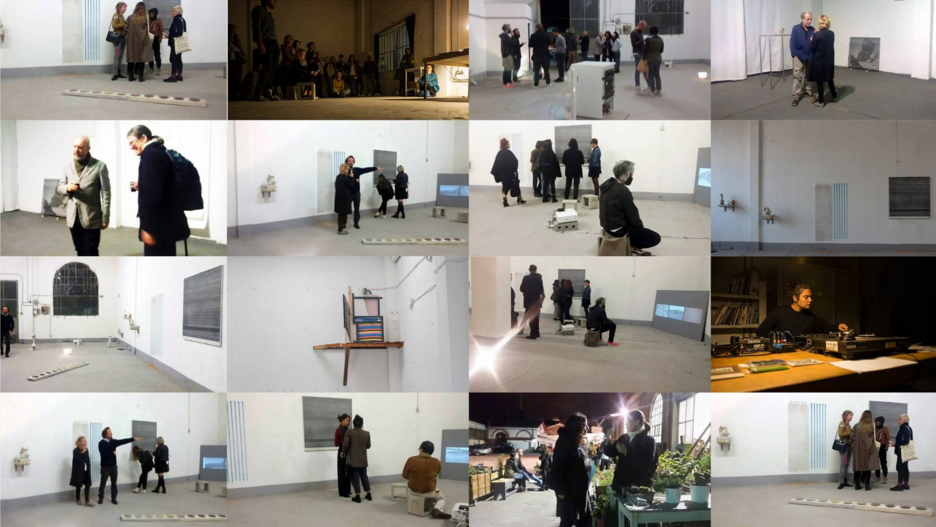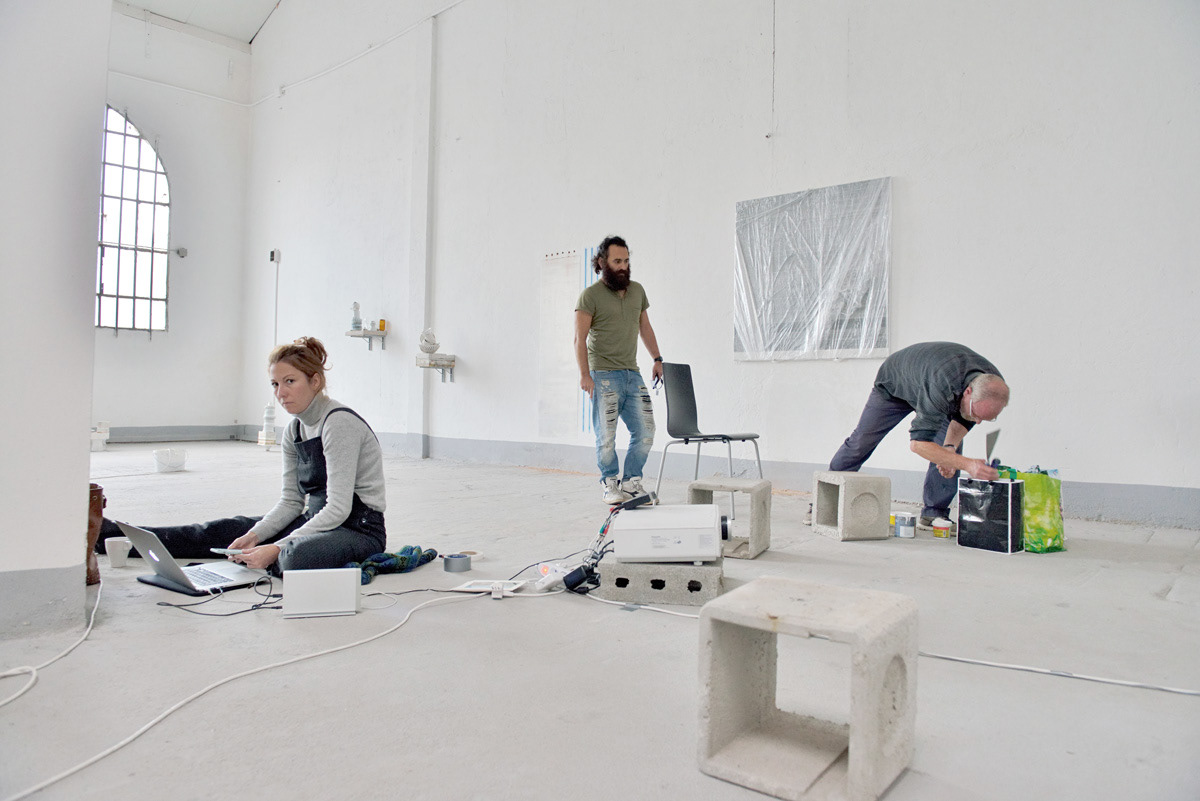 SC17. As an artist run space, SC17 has always been interested in the processes of artistic production, such as its transformations related to the space where it is created. It hosts a diverse range of practices and researches and over the last few years has started creating a connection between visual arts and the heritage of industrial archeology in the Prato district.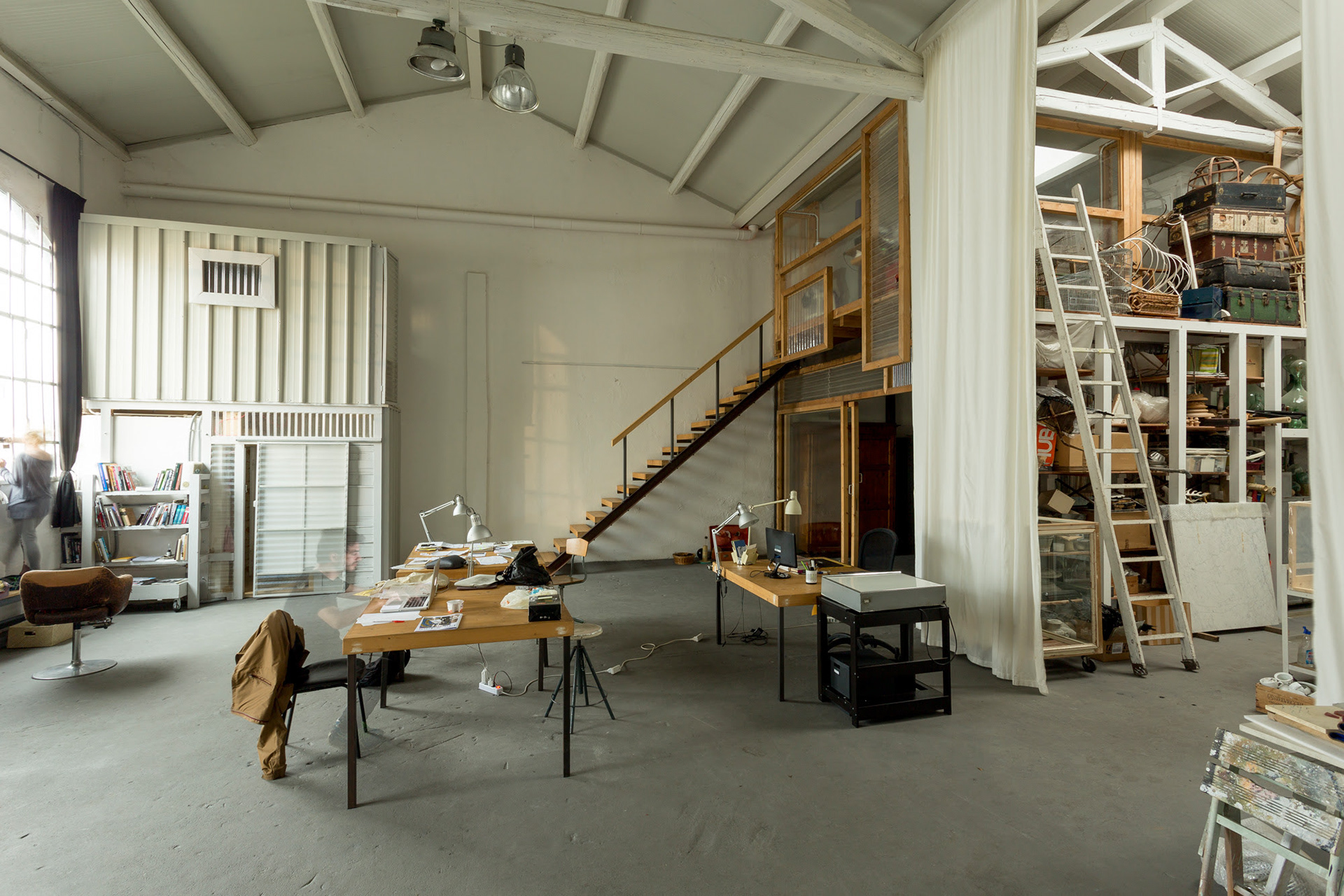 Villa Romana. One of the most consolidated institutions among all art residencies. Every year Villa Romana opens its artists' spaces. It combines its open-studio with other projects by Italian and international artists. Villa Romana has always been engaged in art and cultural production, offering one of the most interesting programs in Florence, including visual arts, sound experimentations, performances and landscape design.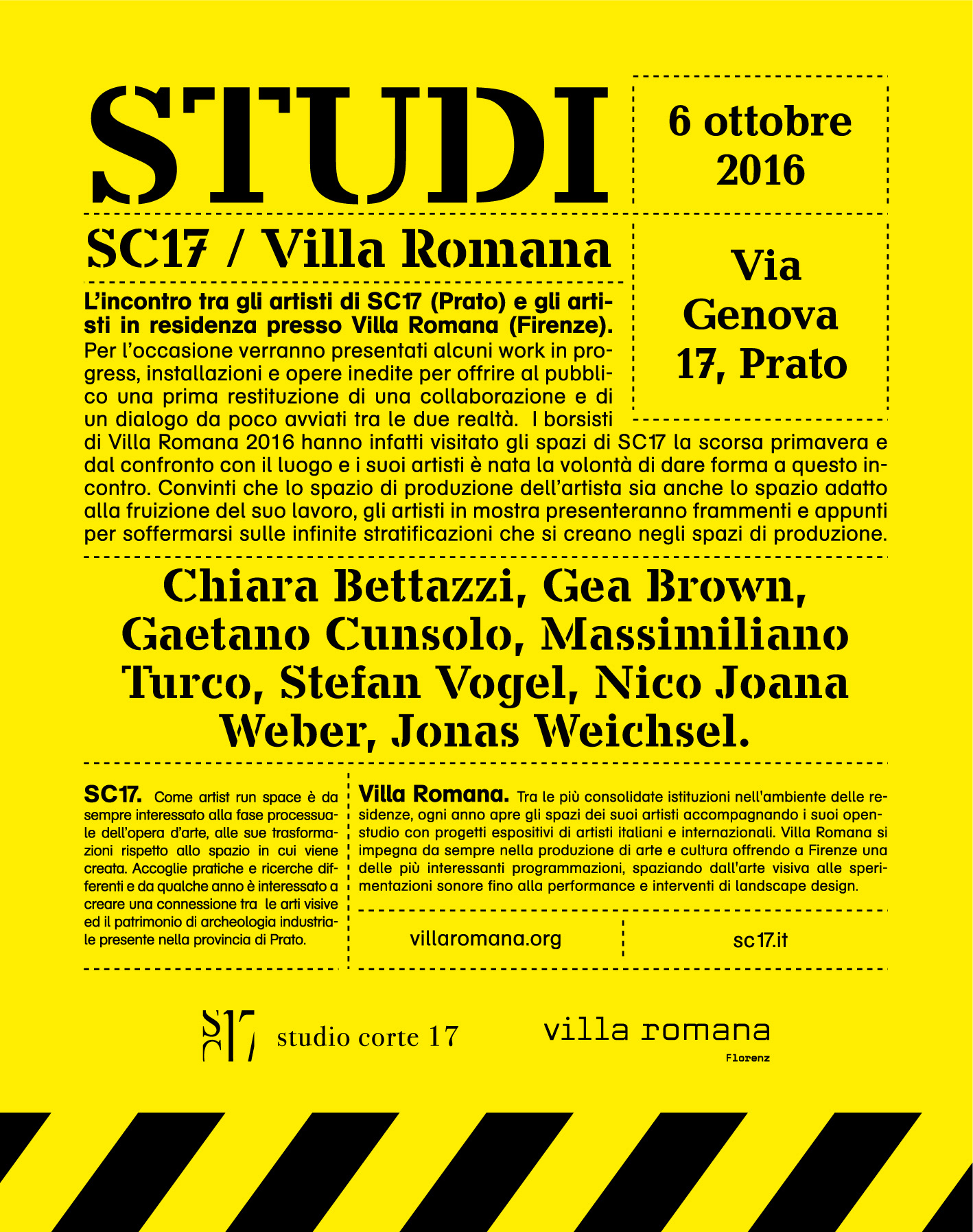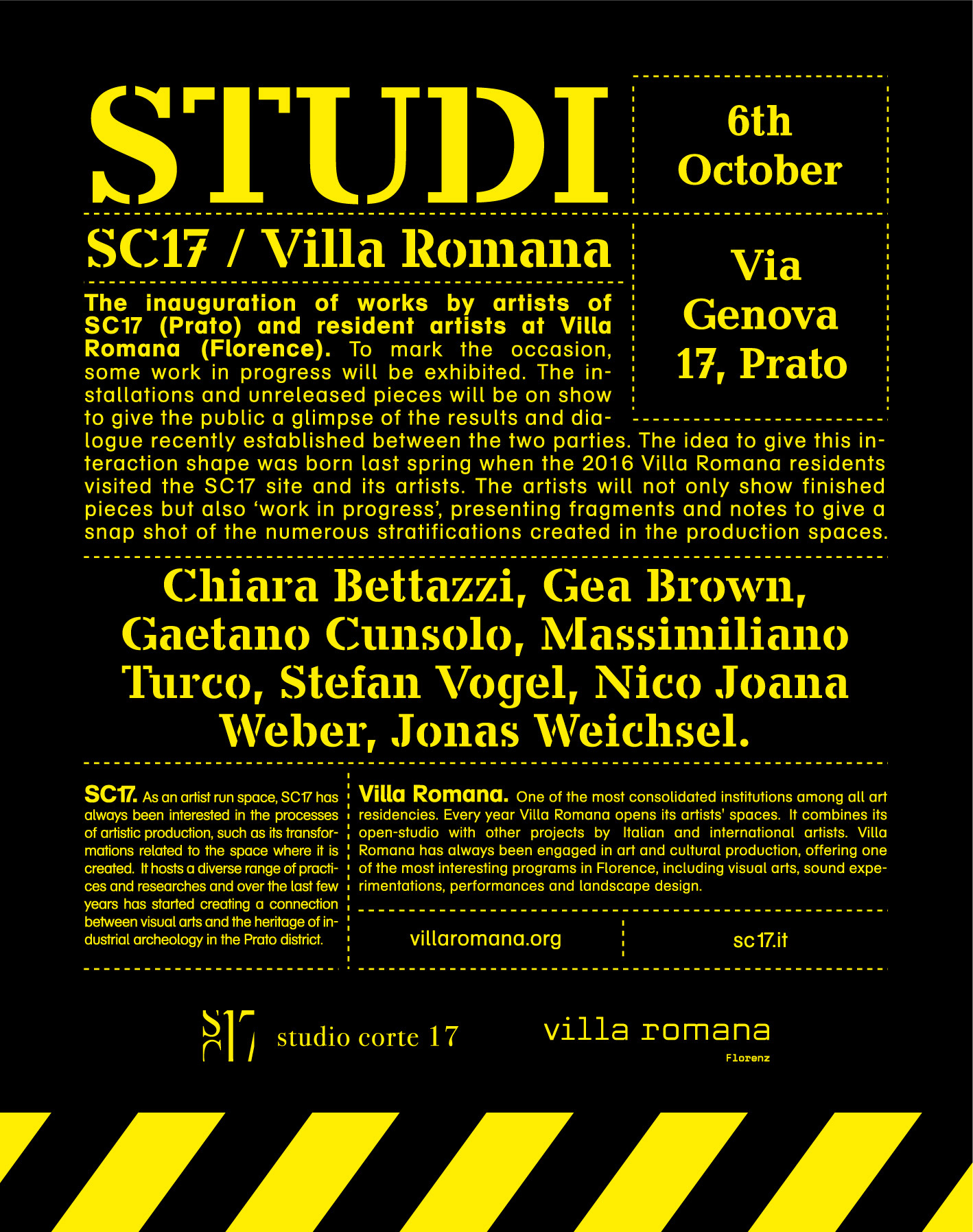 The show will be open until october 17th
Time: 2:00 pm / 6.00 pm
or by appointment 340 7230721 - 339 3483328